IC Unlock Q&A
1.Question: What is single-chip decryption (single-chip decryption)?
What can you provide us with after decrypting?
What format are the documents provided?
A: General formal products in the single chip chip are encrypted, directly using the programmer is not able to read the program. But sometimes, for some reason, a customer needs an internal MCU (Programmable FLASH or EEPROM) program for reference, research, find lost data, or copy some chips. This requires MCU decryption (cracking).
Single chip decryption is to directly obtain the written file (machine language) in the encrypted single chip through certain equipment, technology and methods, which can be copied, written chip or disassembled for reference research or learning.
Single-chip decryption, some people say single-chip decryption, single-chip ATTACK, MCU decryption, MCU decryption, single-chip decryption, single-chip decryption, s ingle-board machine decryption, English name: MCU ATTACK.
(A certain cut off the encryption fuse, so that you can directly read the chip internal program)
2. Q: Whether your single chip computer decryption will fail?
Does IC decrypt damage master film?
If decryption fails, will you compensate us for the loss?
A: This is a question that many customers are very concerned about. The following is a detailed discussion of these possibilities based on the decryption experience of onepcba.
Single-chip decryption exists the probability of failure, from onepcba decryption experience, according to the probability, there is about 1% single-chip decryption failure probability, there is 0.3% probability of damaged master film. Therefore, onepcba does not guarantee 100% decryption success, nor does it guarantee 100% no damage to the master film, please customers carefully consider this risk.
However, onepcba carefully summarizes the reasons why decryption fails (some are listed below, some involving core technologies are not), and tries to reduce the probability of failure, which is getting lower and lower, and onepcba promises to charge customers nothing for failure. The following is an analysis of the reasons for decryption failure and the possibility of damaged master pieces.
Reasons for decryption failure:
1.DECAP may fail (which accounts for the majority of decryption failure reasons) : A.Over corrosion, PAD corrosion is bad, external can not read the program (as shown in the figure below)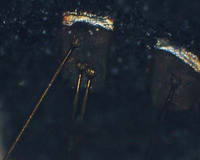 B.Chip flow sheet process is not good. PASSVATION surface (passivation layer) has holes, which is easy to corrode the PASSVATION surface during DECAP, making the core effective and unable to read program
C externally. When opening the cover, the PIN pin was oxidized (acid was put on the pin)
D. inadvertently broke the gold wire
E. Single chip machine uses special packaging material, can not react with acid
F. Special packaging of the tube core, which is not in the middle of the chip and is very easy to be broken (the following picture shows that MCU consists of two tubes, onepcba is usually called MCM)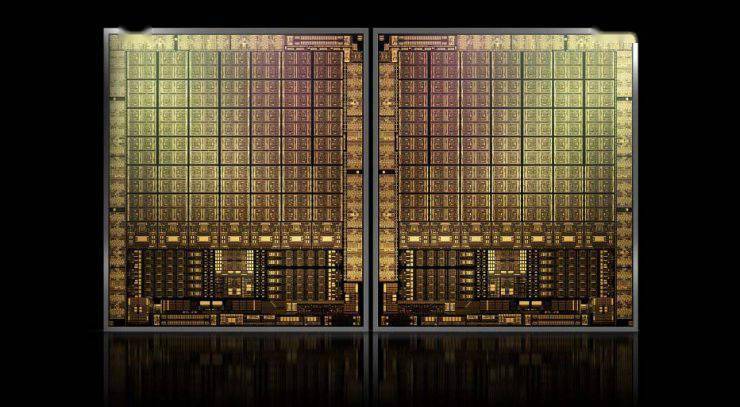 G: When the chip is packaged, there are pores for impurities or air, which can not carry out chemical reactions or strong reactions of certain parts.
2.There is the possibility of FIB failure:
A: The chip flow sheet process is small, the location is not found correctly, such as PIC16C7X, PIC16C6X series
B: the FIB connection is too long, and the ion implantation failure
C: the ion implantation strength is not well controlled
D: there are problems with the FIB equipment (currently Shanghai FIB equipment is basically eliminated by Taiwan or the United States, and the
probability of equipment problems still occurs frequently. But know there is a problem is good, afraid of fear of doing in the process of sudden problems, of course, the probability is extremely low)
E: some chips crack, need to do a number of FIB in the same small area, or at the same time, do a number of FIB, then it is easy to FIB yield problem.
F: The anti-static design of the chip itself is not good, such as AT89C2051, MC68HC705C8A to do FIB or late reading program is easy to damage the chip
3.Other microcontroller decryption failure reasons:
at present, the latest encryption technology keeps appearing (onepcba has encountered the recent encryption method of PIC16F690, when you use the programmer to read the master piece, the master piece program will self-destruct!) , programmer software defects, chip burned too many pins and burned protection circuit, low-level misoperation may cause decryption failure; There are some microcontroller is manual operation decryption, such as HT,MDT, etc., these and decrypter level and experience have a conside rable relationship; At present, the program storage of the single chip is stored by internal electrons as a medium. When the chip has a long service cycle or is affected by external strong magnetic field and other environments, the probability of failure is higher. In addition, GAL decryption with timing function, with the nature of guessing, also has the probability of failure; If pure software decryption is adopted, it has a great relationship with the programming software, production date, programming method and even programming language of the master film, and soft decryption also has the probability of failure.
The above reasons may cause the failure of single-chip decryption.
From June 18, 2004 to 2011-09-11, onepcba decryption has failed a number of pieces:
1 piece PHILPS, 1 piece GAL22V10D, 2 pieces GAL16V8D, 1 piece 89S51, 2 pieces EM78P459, 2 pieces PIC16C716, 1 piece ATMEGA162, 1 piece AT90S2313, 2 pieces ATMEGA48, 1 piece PIC16F716 and so on about more than 200 chips .
For single chip decryption is damaged master piece? Microcontroller decryption and decryption there is a probability of damage to the master film, about 0.3% probability, so please also consider this risk.
onepcba currently single-chip decryption has three methods, one is the software method, using the decryptor decryption, this method generally does not destroy the master film, but there are also decryptor error situation, this probability is lower about only 0.02% (onepcba has only appeared once, novice operation); The second is the hardware is given priority to, auxiliary software, this method need to strip away the mother piece (open or kaifeng, decapsulation), then make circuit changes (usually called FIB: Focused ion beam), the damage chip circuit structure and chip shape tube core (encryption), but does not change the chip itself, but also existing during DECAP and FIB may damage chips (see above).
A third, purely manual method, in which the processes performed may damage the master chip, is highly dependent on the decryp tor's level of experience.
As for whether to compensate the customer's loss, onepcba deals with it in this way. In principle, onepcba only guarantees that the failure will not charge the customer any fee, but also does not compensate the customer's loss. As for onepcba, onepcba helps you decrypt, onepcba gets a limited profit (maybe after cracking a chip, the profit is millions, but onepcba only charges a few hundred yuan), then it can only bear a limited risk (the time and cost of decrypting onepcba).
Of course, if the customer needs to compensate for the loss, it is OK to bring the equipment to onepcba to test the initial chip face to face, onepcba will record the evidence, and the sample will also be tested on the spot in the future, in addition, the decryption fee is twice the compensation fee, for example, you want onepcba to compensate 10,000 yuan. If it fails, onepcba will compensate the customer 1W. If it succeeds, onepcba will charge the customer 20,000 RMB for decryption.
In terms of reducing the risk of decryption failure, onepcba has 7 years of decryption experience, several experienced engineers have tens of thousands of chip decryption experience, so the decryption yield is very high. Even if the chip failure is caused by some non-subjective reasons, onepcba can solve the problem, such as FIB failure. onepcba has the method of onepcba to fix; Like DECAP fails, onepcba has a way to catch the foot, has a way to recover; For example, static electricity burns out, onepcba also has a set of methods to solve.... Many of our customers decrypt broken chips from other companies and bring them to onepcba to fix or modify the program.
3. Q: Why do you want to collect deposit for microcontroller crack?
A: Because:it takes onepcba manpower and time to decrypt onepcba, and some of them need to use the equipment of other organizations (such as FIB machine).
However, some customers find that the latest version of their products comes out after decrypting, but the old version is no longer needed. Or after the customer does decryption, they find that this kind of product has no market, so they don't want the program (such as Mr. Liu in Nanjing, Mr. Yin in Hangzhou, Mr. Xia in Hangzhou, Mr. Liu in Jiangxi... , finally give up don't onepcba procedures, also don't onepcba return deposit, phone to them they simply don't answer the phone, onepcba very helpless) these reasons will cause onepcba loss, so onepcba charges 50% of the decryption deposit;
The other is a customer psychological problem, do not accept the deposit, he will not put in mind, indefinite drag in that (such as Mr. Shi of the altar of gold, Mr. Hong of Shanghai, Mr. Zhou of Huaian, Mr. Li of Chengdu, and individual customers simply do not procedures, call will not answer, such as Mr. Liu in Wuhan), So onepcba do decryption need to receive deposit (unless the cooperation is very happy old customers or agents).